Common activities
About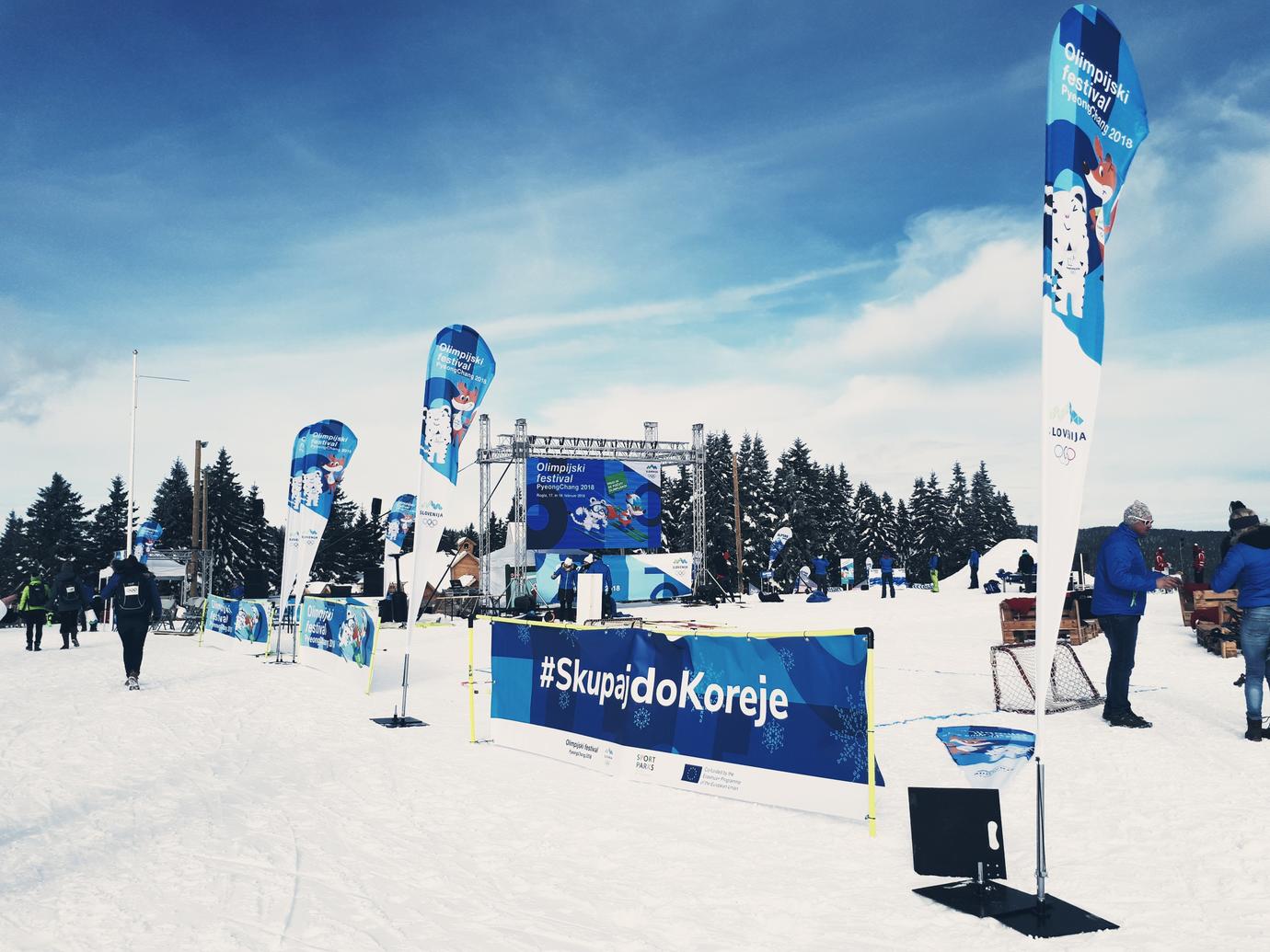 Olympic Festivals provide a great platform for connecting the organisers – NOCs – but, perhaps even more importantly, for connecting OF visitors. Achieving a common goal or engaging in a friendly competition are but two general examples of how the OFs can help bringing people from different countries, regions and cultures together, promoting Olympic values and strengthen the spirit of the Olympic Games in local communities.

In 2018, we have tested the concept. And the result: Satisfaction on all sides!

Undeniably, there is a great potential for the development of common activities among OFs in the near future (e.g. exchanges of volunteers, torch relay, common tournaments etc.).  The coordination thereof is still to be specified, but it is highly recommended for your NOC to take part.
Olympic Festivals 2018 - Together to Korea
On Saturday 17 February, thanks to the Sport Parks Inspired by the Olympics project, skaters from three European countries started their ride to "reach Korea on skates" and to support their Olympic Teams. How did they manage to do it?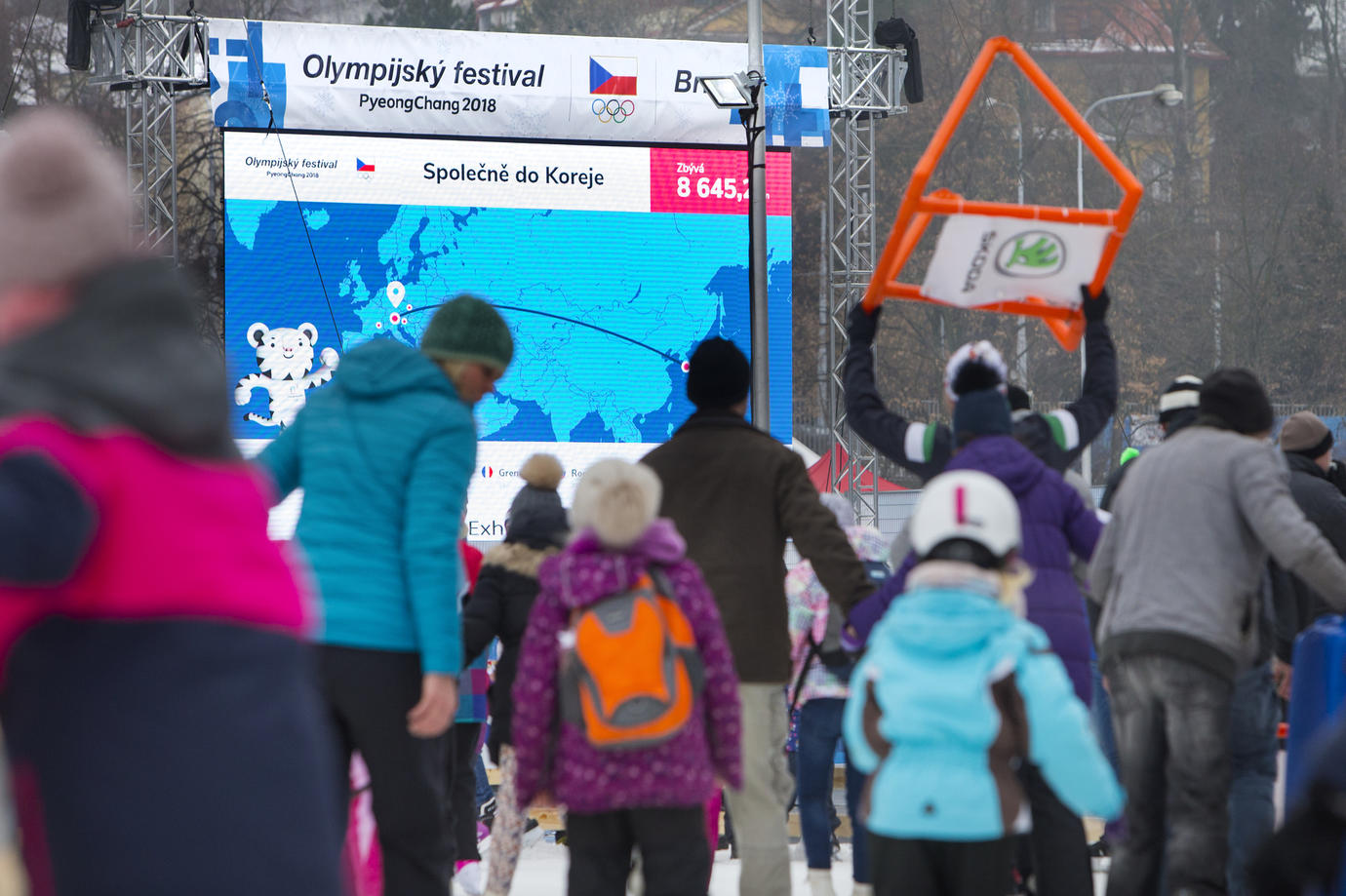 Introduction
The visitors to the Olympic Festivals in Rogla in Slovenia, Grenoble in France and Brno in the Czech Republic made a joint simultaneous effort to skate within five hours 8,688 km in total, which is the distance from the heart of Europe to the Olympic Korea. 1,400 participants of these three Festivals of all age groups awakened a team spirit within and skated over 17,000 laps. Together, they managed to cover the distance to Korea and besides the pleasure stemming from physical activity, they were rewarded for their performance with a gift – a multifunctional bandana.
The participants of the challenge reported the count of their completed laps to a volunteer. The number was then entered into an app thanks to which the visitors could watch the amount of remaining kilometres on a big screen.

The visitors were extremely interested in the challenge; in Grenoble, it was even repeated by the organisers the following weekend at a national level.


Statistics
Olympic Festivals: 3
Distance: 8,688 km
Time: 5 hours
Rounds skated: 17,090
Participants: 1,400
Branded bandanas distributed: 1,400
Having fun together: countless
To print a page, you must first select chapters for printing.